Documentation and online training
Language
Install
Tutorials
Advanced tutorials
Need help ?
Managements of plans
Now that our project is created, we will add plans to it.
These files are supported by e-plans;
PDF ( Multipage PDFs are supported)
TIFF
PNG
JPG
BMP
GIF
Add a plan to your project

There are several ways to add plans to your project.
Via the left toolbox

Right click and click "Add plan to project" or press F7.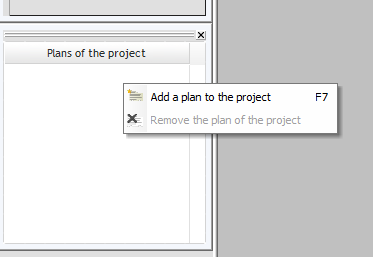 Via the "file" menu
From the top menu, click "File, Add plane" or press F7.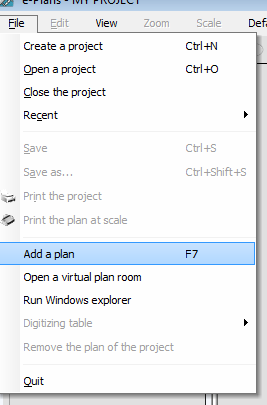 "Add plans" window
In order to add a plan, you will be asked to navigate the files on your computer and select plans. When you select a clip, you can preview the clip in the right frame.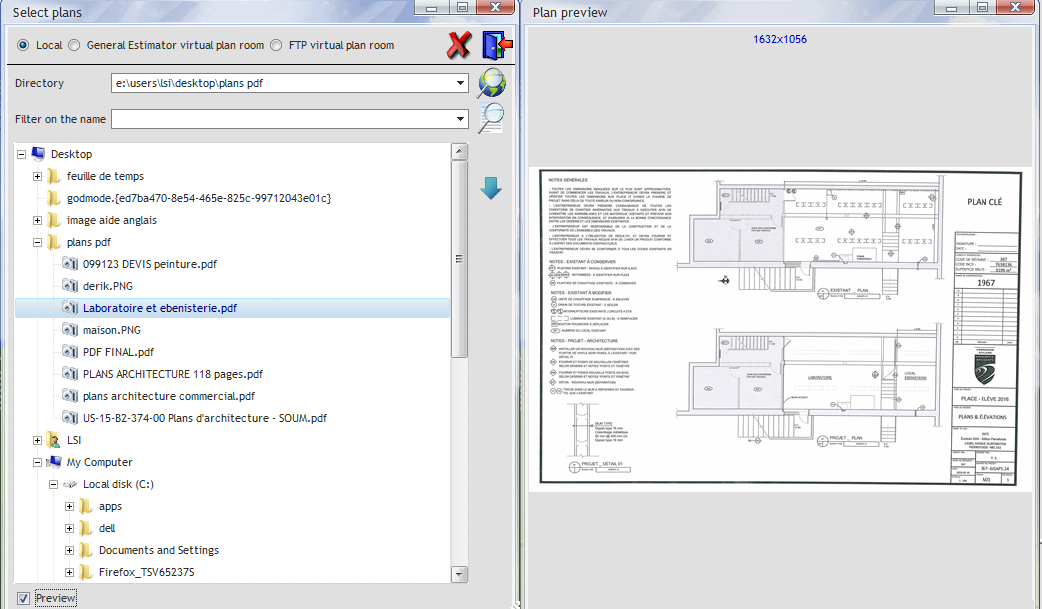 To add a plan, you can double-click or select it and click.

.
To save and close the window, click

.
Plan rotation

Sometimes you need to rotate your plan, in the top menu, click "View Rotate" and select the rotation type you want to apply.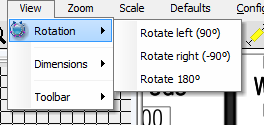 Remove a plan
You can manage your plans in the "Project Plans" win dow in the left panel. To remove a plan, right-click it and select "Remove Project Plan".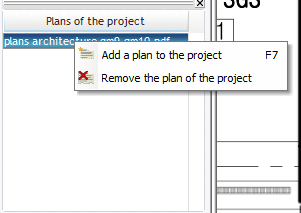 Next step ; Define the scale of your plans >
Enregistrer
Enregistrer
Enregistrer
Enregistrer
Enregistrer
Enregistrer
Enregistrer
Enregistrer
Enregistrer
Enregistrer
Enregistrer
Enregistrer
Enregistrer
Enregistrer
Enregistrer
Enregistrer
Enregistrer
Enregistrer
Enregistrer
Enregistrer